The Pub Rooms guide over the last six years has been providing internet marketing tips to the pub trade in an attempt to help pubs survive the economic storm. Pubs have struggled because of many factors over the years which has seen a dramatic decline of pubs remaining open for business.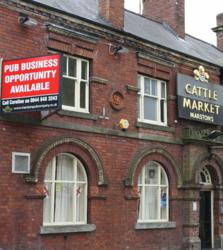 One area that hampered pubs success was the offer of discounts from services such as groupon.
The fight back against such heavy discounting was for pubs to provide their own offers and deal with customers directly.
Pub Rooms marketing director Peter Jones said, "By offering customers and website visitors to buy gift vouchers direct from the pub or inn increases the chances they will become loyal customers, pubs are failing because people are not using their local as often as they used to." Launching an awareness campaign to a simple system such as pub vouchers is taking this one step further, the pub token system is a simple setup and involves following simple steps that Pub Rooms have put together in a video tutorial. This is just one of many marketing ideas that Pub Rooms have provided to the pub trade to help pubs stay open and provide encouragement for people extend the use of their local pub to friends and family.
The gift voucher and pub token service will be available to all pubs and inns using the pub rooms service. "Vouchers as gifts for accommodation has not really been mainstream for the voucher code industry," says Peter Jones of Pub Rooms. He goes on to state that "a voucher service for pub accommodation combined with pub rooms can deliver the type of service that pubs need to save on marketing costs."
For more information on the voucher system and how to set it up please contact Peter Jones at Pub Rooms on 0845 3881071